i wannabe like them
body figure. im sure that they are 50kg and under
geeez, i needa lost soooo much weight
im obsessed! again~
yes
again
ever since i cut my long blonde hair i somewhat regretted i did it = =
well, probably i was having some kinda "mental struck" and just CHOPPED off everything
LOL
but anyhow..no regrets tho, even if i don't cut my hair, it grows so slow!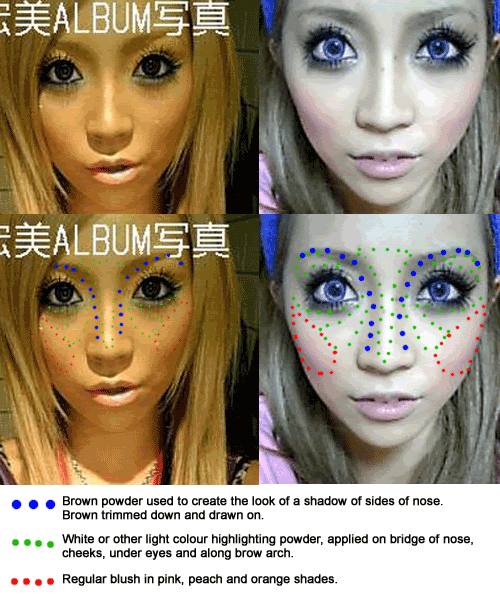 found this interesting make-up! Really good for gyaru make-up :)
this is what i'm really practicing on
but still i couldn't get that "Gyaru" look i always want
even though alot of people thinks that im
JAPANESE
when im outside...
but still... :(
unsatisfied!
nails!! I want nails like these!! But i don't wanna wear fake ones
it's so hard to handle things, especially if i play the piano = ="
my natural nails used to be long, then i went and cut them off
juz wanted to trim them... geez
now it's taking
FOREVER
to grow.
hair.
OMG..i just
LOVE
this type of hair
love love love
i've never had this type of hair before in my life
so yah, from now on im just gonna protect and treat my hair really really WELL
im serious. and Amanda told me only can dye hair every 6months
ouhh well, i'll just have to wait til somewhere before my
21st birthday
i have to give myself a really really
GOOD
21st birthday present
my current hairstyle?
well..i can say that it looks like this?
pretty simple. LOL
-sigh-
so short rite?
GAAAH
*screeeeeaaamss*
i tend to get SOOOO jealous when I see asians with blonde/ light hair colours
especially long+curly ones fully like gyaru Jap style
OMG..
(T_____T)
wish me luck guys...
-xoxo-